InfDefaultInstall.exe
File Path: C:\windows\SysWOW64\InfDefaultInstall.exe
Description: INF Default Install
Screenshot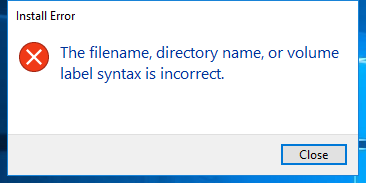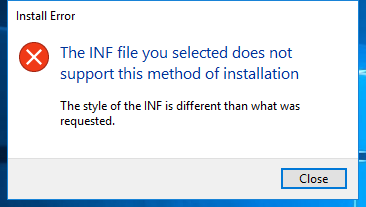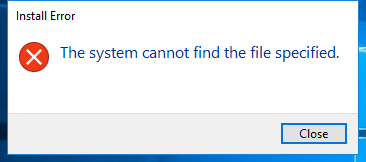 Hashes
| Type | Hash |
| --- | --- |
| MD5 | 5EC06358941CB2D40FD7963A664BE507 |
| SHA1 | B8065E1529F71F9D24A371F4124CD92F8D7D7E0F |
| SHA256 | 134E40391E97A3BA5FE6E3B2433A430FCE46D2A678FE2CFD15E48AF59428A375 |
| SHA384 | F00D62D439E0179E721E4E04AB0748D5DAC87F450ECE16E05DFC54A02CE965D947F0899C56E30CDC45A206C7081BEB05 |
| SHA512 | 1AD2BB85950ACFA8DC7A80A51199956765F5FE9C3C95F3216ED84D2D36577644E380402C8CD9C287A60F177B58EAA177894A5569696ECD7ED12119B463B3DDFB |
| SSDEEP | 192:+RFuZKVKXWpbTmbGnBnvwO+EbGZ10FPsBW/GWZ:gdwXWBmeD/bGAdaW/GWZ |
Signature
Status: The file C:\windows\SysWOW64\InfDefaultInstall.exe is not digitally signed. You cannot run this script on the current system. For more information about running scripts and setting execution policy, see about_Execution_Policies at http://go.microsoft.com/fwlink/?LinkID=135170
Serial: ``
Thumbprint: ``
Issuer:
Subject:
File Metadata
Original Filename: InfDefaultInstall.EXE.MUI
Product Name: Microsoft Windows Operating System
Company Name: Microsoft Corporation
File Version: 5.2.3668.0
Product Version: 5.2.3668.0
Language: English (United States)
Legal Copyright: Microsoft Corporation. All rights reserved.
Possible Misuse
The following table contains possible examples of InfDefaultInstall.exe being misused. While InfDefaultInstall.exe is not inherently malicious, its legitimate functionality can be abused for malicious purposes.
MIT License. Copyright (c) 2020-2021 Strontic.